Introduction of Biomass Boiler to Chemical Factory
Representative Participant

DAIICHI JITSUGYO CO., LTD.
Partner Participant: THUAN HAI CORPORATION
Not registered
Installing
Outline of GHG Mitigation Activity
Daiichi Jitsugyo Co., Ltd. and THUAN HAI CORPORATION jointly introduce  biomass (Rice husk) -fueled steam boilers to supply steam to a chemical factory located in Phu My 3 Specialized Industrial Park in Ba Ria Vung Tau Province.
The project contributes to the achievement of the country's Vision by 2030 and Green Growth Strategy through achieving decarbonization by introducing biomass-fueled steam boilers instead of fossil fuel-fired boilers.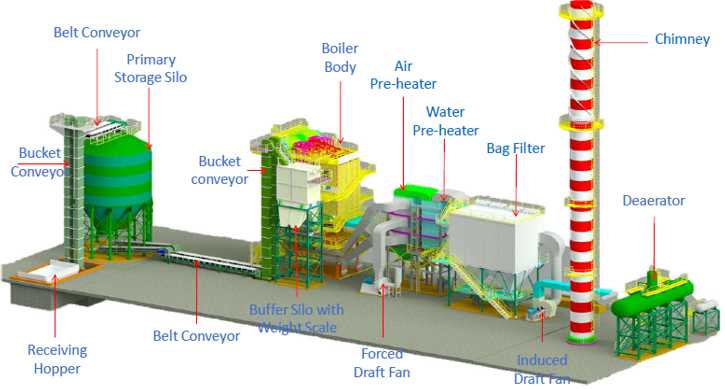 Expected GHG Emission Reductions
16,211 tCO2-eq./year
= Reference CO2 emission − Project CO2 emission
Reference CO2 emission
= Fuel consumption by reference boiler [ton/year]
    × Emission Factor [tCO2/ton]
Project CO2 emission
= 0 [tCO2/year]
Site of JCM Project