Introduction of 30MW Rooftop Solar Power System to Large Supermarkets
Representative Participant

Sharp Corporation
Partner Participant: Impact Electrons Siam Co., Ltd./Impact Solar Limited
Registered
Active
Outline of GHG Mitigation Activity
This project aims to reduce CO2 emissions by introducing 30MW solar PV systems on rooftops of Big C's supermarkets which is the biggest retailer in Thailand.
Power generated by PV systems enable the stores to reduce power purchased from the electric grid and the clean energy will contribute reduction of CO2 emissions.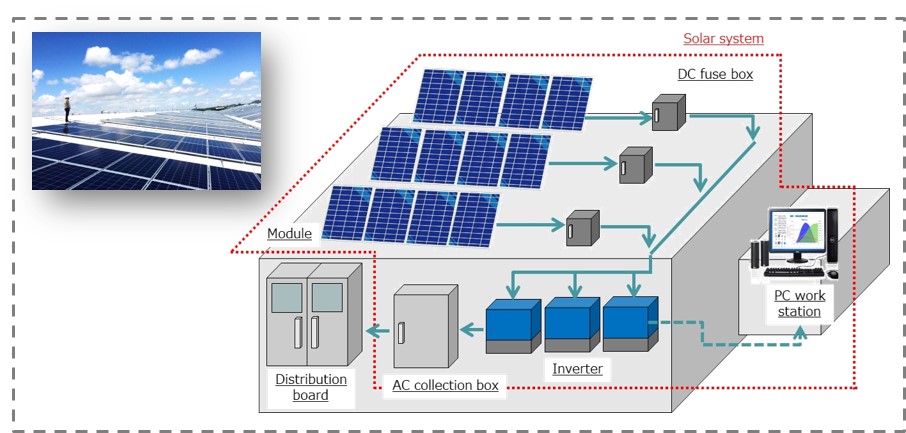 Expected GHG Emission Reductions
13,293 tCO2-eq./year
Solar PV system will generate
41,671,366kWh/year
as a seventeen-year averaged power generation and it equals
13,293 t-CO2/year
of reduction of CO2 emissions.
JCM Methodology
| Methodology No. | Title | Methodology Proponent |
| --- | --- | --- |
| TH_AM001 Ver1.0 | Installation of Solar PV System | Pacific Consultants Co., Ltd. |
Progress
JCM Project Registration
| Reference No. | Project Title | Registration Date |
| --- | --- | --- |
| TH009 | Introduction of 30MW Rooftop Solar Power System to Large Supermarkets | 27 Mar 20 |