Introduction High Efficiency Looms in Weaving Mill
Representative Participant

Nisshinbo Textile Inc.,
Partner Participant: NIKAWA TEXTILE INDUSTRY
Registered
Active
Outline of GHG Mitigation Activity
The proposed project aims to reduce electricity consumption and GHG emission by upgrading to air-saving looms at textile factory in Indonesia.
This Air Jet Loom JAT810 made by Toyota Industries Corporation has original air-saving technology to reduce air consumption for weft insertion more 20% than the conventional model. In addition, we will introduce E-shed which is the ultimate shedding device. Fabrics that had been highly challenging to weave can now be woven at high speed.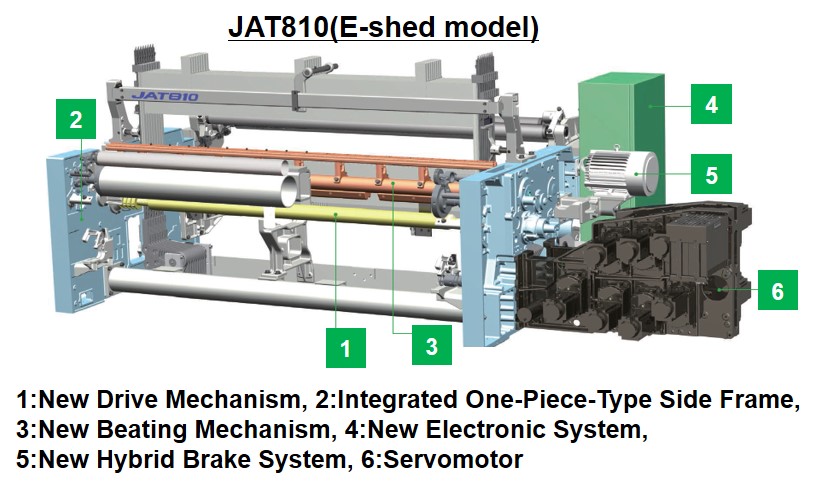 Expected GHG Emission Reductions
430 tCO2-eq./year
= Reference Emissions − Project Emissions
= 2,151.17 [tCO2/year] − 1,720.94 [tCO2/year]
JCM Methodology
| Methodology No. | Title | Methodology Proponent |
| --- | --- | --- |
| ID_AM011 Ver1.0 | Installation of energy saving air jet loom at textile factory | Toray Industries Inc. |
Progress
JCM Project Registration
| Reference No. | Project Title | Registration Date |
| --- | --- | --- |
| ID020 | Introduction of High-Efficiency Looms in Weaving Mill | 03 Sep 19 |