Introduction of LED Lighting to Sales Stores
Representative Participant

FAST RETAILING CO., LTD. 
Partner Participant: PT. Fast Retailing Indonesia  
Not registered
Active
Outline of GHG Mitigation Activity
Lighting equipment is major energy consumption sources at sales store. This project contributes to the reduction of GHG emission at sales stores in Indonesia by installation of high efficiency LED lightings.
Those equipment are installed in 11 stores (5 newly built stores and 6 existing stores) centering around Jakarta.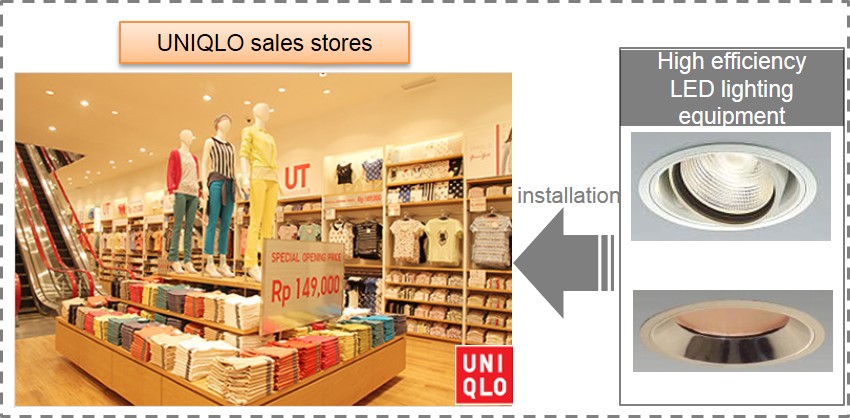 Expected GHG Emission Reductions
2,583 tCO2-eq./year
= (Reference CO2 Emission) - (Project CO2 Emission)
= (( Reference Power Consumption) - (Project
Power Consumption)) × Emission Factor[tCO2/MWh]
=(5,202.674 – 2,158.1 )[MWh]x0.859 [tCO2/MWh]
Site of JCM Project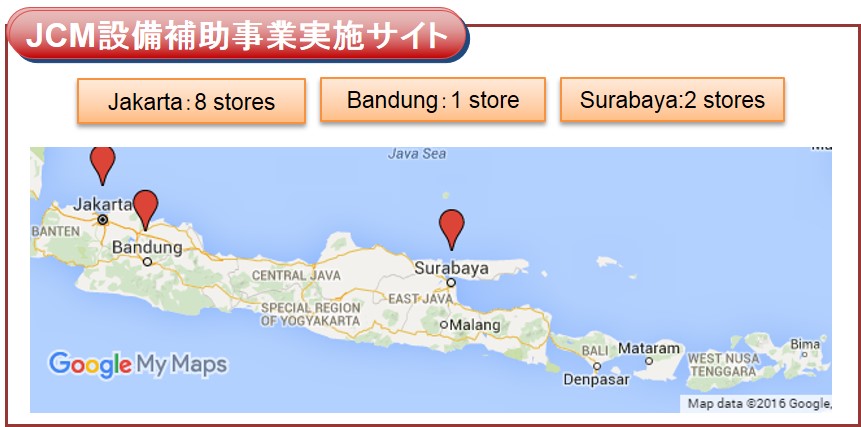 JCM Methodology
| Methodology No. | Title | Methodology Proponent |
| --- | --- | --- |
| ID_AM020 Ver1.0 | Introduction of energy efficient and high color rendering LED downlight/spotlight | FAST RETAILING CO., LTD. |