10MW Mini Hydro Power Plant Project in North Sumatra
Representative Participant

Toyo Energy Farm Co., Ltd.,
Partner Participant: PT. Citra Multi Energi
Not registered
Active
Outline of GHG Mitigation Activity
A mini hydro power plant is to be constructed in Humbang Hasunduran District of North Sumatra with a capacity of 10MW (5MW * 2). The electricity generated by the plant is to be supplied to a power company, resulting in GHG emission reductions by replacing grid electricity. As North Sumatra has been suffering from energy shortages, this project is also expected to contribute to improving energy supply in the region.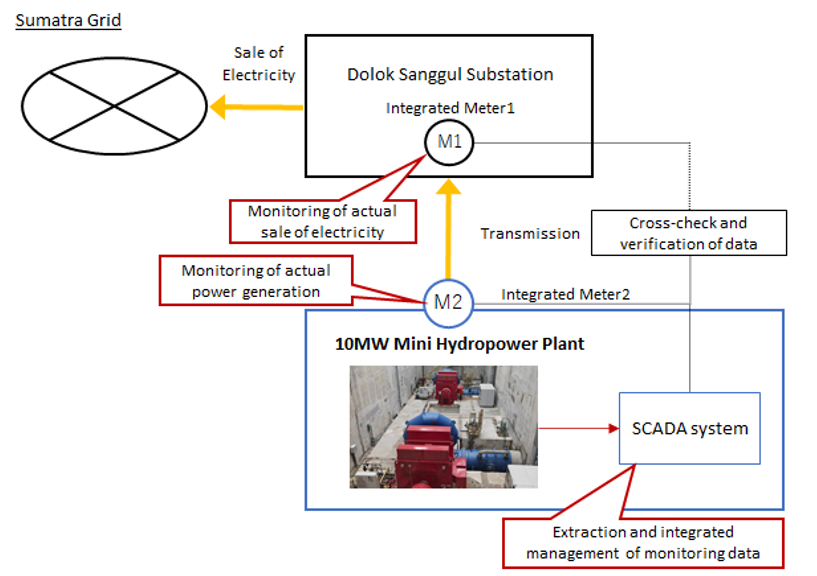 Expected GHG Emission Reductions
32,807 tCO2-eq./year
= Emission reductions by electricity generation
= Electricity generation 68,779[MWh/year]
   * Grid emission factor 0.477 [tCO2/MWh]
JCM Methodology
| Methodology No. | Title | Methodology Proponent |
| --- | --- | --- |
| ID_AM019 Ver1.0 | Electricity generation by installation of run-of-river hydro power generation system(s) in Indonesia | Institute for Global Environmental Strategies |