Introduction of 2MW Rooftop Solar Power System for Power Supply in Factory
Representative Participant

Finetech Co,Ltd.
Partner Participant: Siam Brothers Corp., Ltd.





Thai Merry Co., Ltd.
Not registered
Active
Outline of GHG Mitigation Activity
The objective of this project is to replace a part of EGAT-provided grid electricity with PV solar power generation and reduce greenhouse gas emissions at the major plastic net manufacturing factory as well as the major cigarette lighter manufacturing factory  in Thailand by introducing 1.0MW Roof Top Solar System in each factory.  The generated electricity from the solar power generation system is going to be self-consumed in the each of factory facilities.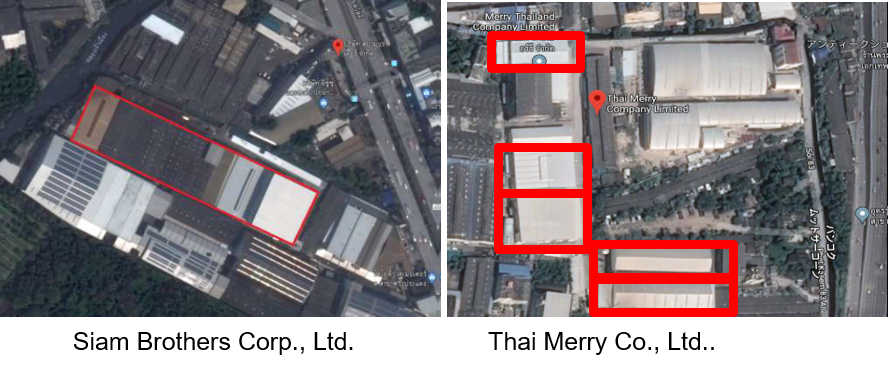 Expected GHG Emission Reductions
844 tCO2-eq./year
=Project Electricity Generation(EG)
   x Emission Factor (EF)
=Power Generation Capacity[kW]
   x Annual Operating Rate[%]
   x 24hours x 365days x EF