Introduction of High-efficiency Once-through Boiler in Instant Noodle Factory
Representative Participant

Acecook Co.,Ltd.
Partner Participant: Acecook Myanmar Co.,Ltd.
Not registered
Active
Outline of GHG Mitigation Activity
For energy saving, once-through boiler of high-efficiency and low air pollutant emission type is installed to supply steam in an instant noodle factory. Fuel consumption and emission of CO2 and air pollutant is reduced by the project boiler.
The project boiler has high energy saving characteristics with four positions control (at 100%, 65%, 25%, 0% load) and economizer.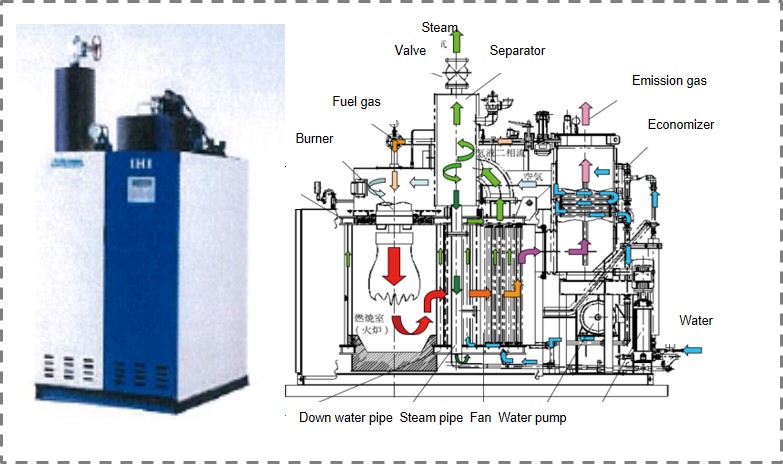 Expected GHG Emission Reductions
674 tCO2-eq./year
ß(FCRB – FCPB) x EF
=( PB Efficiency / RB Efficiency x FCPB – FCPB)×EF
FCPB: fuel consumption of project boiler
FCRB: fuel consumption of reference boiler
PB: project boiler
RB: reference boiler
EF: emission factor
JCM Methodology
| Methodology No. | Title | Methodology Proponent |
| --- | --- | --- |
| MM_AM003 ver1.0 | Energy Saving by Introduction of High Efficiency Once-through Boiler | Nippon Koei Co., Ltd. |