Energy Saving by Inverters for Distribution Pumps in Water Treatment Plant
Representative Participant

METAWATER Co., Ltd.
Partner Participant: Phnom Penh Water Supply Authority
Registered
Active
Outline of GHG Mitigation Activity
Phnom Penh Water Supply Authority ("PPWSA") is the biggest water supply company in Cambodia, and Phum Prek water treatment plant has the largest capacity (150,000m3/d) amongst the plants owned by PPWSA. Since the plant was designed and built in 1995, its energy consumption is less efficient when compared to that of the latest plants in Japan. As PPWSA enlarges the pumping facilities in order to correspond to an increasing population, this project aims to introduce two inverters to two of each pump. The pumps with inverters are automatically controlled by the central monitoring system to meet its optimal conditions, resulting improved energy efficiency and the reduction of GHG emissions while achieving stable and sustainable water supply to the city of Phnom Penh.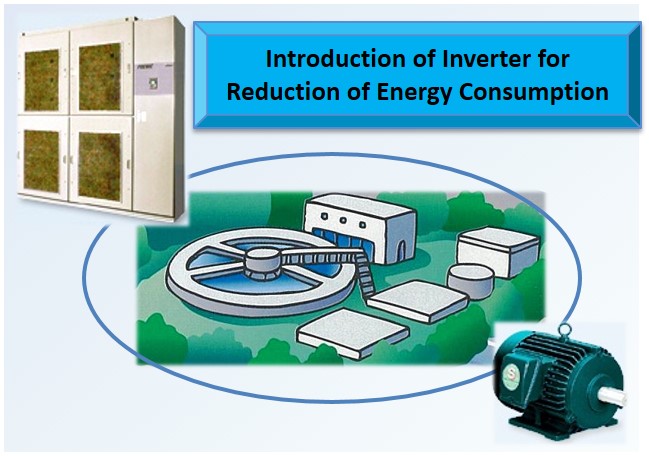 Expected GHG Emission Reductions
430 tCO2-eq./year
= (Reference CO2 Emission) [tCO2/year]
    − (Project CO2 Emission) [tCO2/year]
= ( (Reference Power Consumption) [MWh/year]
    − (Project Power Consumption) [MWh/year])
    × Emission Factor[tCO2/MWh]
JCM Methodology
| Methodology No. | Title | Methodology Proponent |
| --- | --- | --- |
| KH_AM005 ver1.0 | Installation of inverters to distribution pumps in water treatment plant | Institute for Global Environmental Strategies |
Progress
JCM Project Registration
| Reference No. | Project Title | Registration Date |
| --- | --- | --- |
| KH004 | Energy Saving by Inverters for Distribution Pumps in Water Treatment Plant | 09 Jun 23 |