Energy Saving for Industrial Park with Smart LED Street Lighting System
Representative Participant

NTT FACILITIES, INC.
Partner Participant: PT. MALIGI PERMATA INDUSTRIAL ESTATE





PT. HARAPAN ANANG BAKRI & SONS





PT. KARAWANG TATABINA INDUSTRIAL ESTATE
Not registered
Active
Outline of GHG Mitigation Activity
The project aims to reduce electricity consumption in the industrial park through introducing advanced & efficient Japanese intelligent street lighting system with LED.
 The project reduces GHG emissions by following measures:
Replacement of existing street lights with high efficient LED lights
Introduction of intelligent systems to control modulate light by luminance of surrounding environments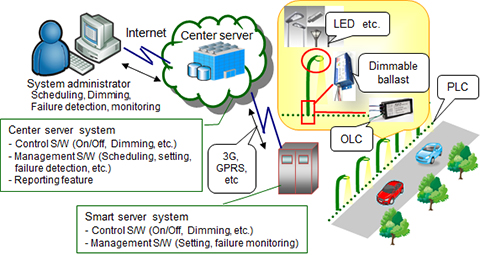 Expected GHG Emission Reductions
543 tCO2-eq./year
The GHG emission reductions are calculated based on the estimated electricity consumptions based on a conservatively estimated luminous efficiency of a reference lighting equipment and that of project LED as well as the grid emission factor.
JCM Methodology
| Methodology No. | Title | Methodology Proponent |
| --- | --- | --- |
| ID_AM018 Ver1.0 | Installation of LED Street Lighting with Lighting Control System | Institute for Global Environmental Strategies |