3.5MW Mini Hydro Power Plant at Pungga River in North Sumatra
Representative Participant

SDG Impact Japan Inc.
Partner Participant: PT. Raisan Energi Indonesia
Not registered
Installing
Outline of GHG Mitigation Activity
The Project aims to reduce greenhouse gas(GHG) emissions by development and operation of a 3.5MW run-of-river mini hydro power plant at Pungga river in North Sumatra. The plan is to sell annually 19.2GWh of electricity to PLN, the national electric power supplier in Indonesia.
Indonesia sets its goal to achieve carbon neutral by 2060. Under the goal, the country aims to increase renewable energy share to 48% out of it's energy mix. The project is to contribute to the country's national energy policy. The project also plans to provide the Indonesian participant partner with technical assistance for the partner to be able to keep operation of the plant independently. In addition, it aims to contribute to local economy, by creating employment.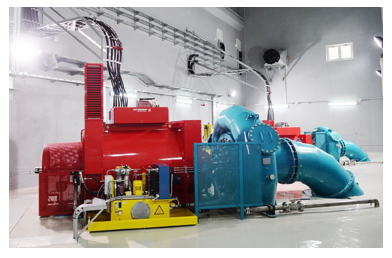 Expected GHG Emission Reductions
8,863 tCO2-eq./year
= (Reference CO₂ emissions)
– (Project CO₂ emissions)
・ Reference CO₂ emissions
= (Quantity of the electricity generated by the project) [MWh/year]
×Emission factor [tCO₂/MWh]
・ Project CO₂ emissions
= 0 [tCO₂/year])
Site of JCM Project