Introduction of High Efficiency LED Lighting with Dimming and Tunable Function to Office Building in Ho Chi Minh City
Representative Participant

ENDO Lighting Corporation
Partner Participant: Daibiru Saigon Tower Co., Ltd.
Not registered
Active
Outline of GHG Mitigation Activity
This project reduces energy consumption and greenhouse gas (GHG) emissions by using high- efficiency dimmable/tunable LED lighting in existing office buildings in Ho Chi Minh City.
They are top-class high-efficiency LED lighting fixtures in Japan. In addition, by using a wireless control system, more energy-saving effects are achieved by an auto-dimming function, which also improves the office environment.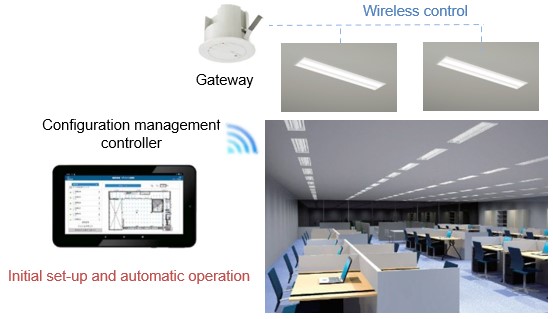 Expected GHG Emission Reductions
188 tCO2-eq./year
= [(Reference power consumptions)
– (Project power consumptions)]
          x Emission factor (EF)
Site of JCM Project