Introduction of 0.5MW Solar Power System to Aroma and Food Ingredients Factory
Representative Participant

Next Energy & Resources Co., Ltd.
Partner Participant: PT. Indesso Aroma
Registered
Active
Outline of GHG Mitigation Activity
The project is to generate electricity through installing PV system to the roof of Indesso Aroma's factory located in Bogor, Indonesia
Use of electricity generated is for own consumption, reducing current power supply from PLN and to replace coal based electricity.
Equipment to be installed in this project are 1,952 units of PV modules (NER660M300), 2 sets of inverters (Meiden SP320-250T-N), 7 sets of string junction, and 1 remote monitoring system (Solajit NEEB002).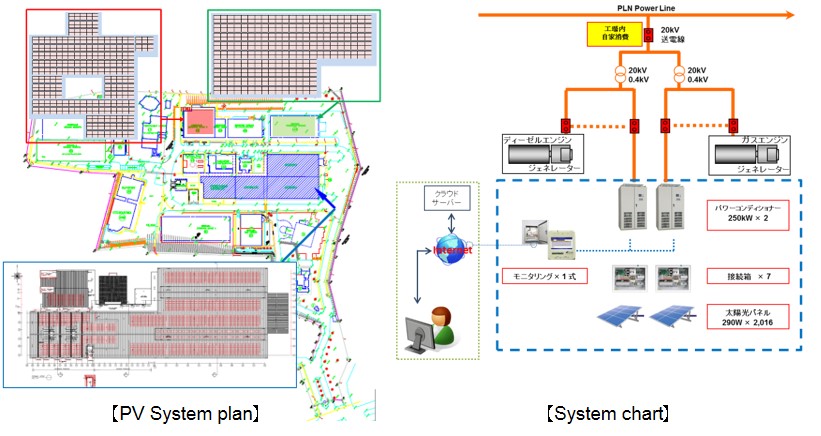 Expected GHG Emission Reductions
369 tCO2-eq./year
Net annual electricity generation by the photovoltaic system installed
     in the project  x CO2 emission factor of the grid
=Annual expected GHG emission reductions
JCM Methodology
| Methodology No. | Title | Methodology Proponent |
| --- | --- | --- |
| ID_AM013 Ver1.0 | Installation of Solar PV System | Institute for Global Environmental Strategies |
Progress
JCM Project Registration
| Reference No. | Project Title | Registration Date |
| --- | --- | --- |
| ID017 | Introduction of 0.5MW Solar Power System to Aroma and Food Ingredients Factory | 07 Mar 19 |