Ministry of the Environment of Japan (MOEJ) held the COP26 side event titled "Building global supply chain of Green hydrogen to support the energy transition toward a decarbonised society" at the site in Glasgow, UK, on Thursday, November 11th, 2021.
Japan and its partner countries including Australia, and international organisations including Asian Development Bank, have been accelerating their efforts to promote the utilisation of hydrogen produced with renewable energy (Green hydrogen) on a global scale. In this regard, Japan and Australia have signed the "Japan-Australia Partnership on Decarbonisation through Technology" in June 2021 and have been accelerating their cooperation on green hydrogen to meet net-zero emission goals. In addition, the Ministry of the Environment Japan has also signed an agreement with the Asian Development Bank at the Environmental Policy Dialogue in June 2021 to cooperate in the hydrogen sector to create new markets for Green hydrogen.
At this side event, governmental agency, business leaders, and other stakeholders from Indo-Pacific countries shared their experiences and case studies, with an aim to contribute to the efforts towards building global supply chains of Green hydrogen, which will pave a path for Indo-Pacific region towards a carbon-neutral society.
The event was held as a hybrid meeting via Zoom.
Date and time:
Thursday, November 11th, 2021, 10:30-12:00 (Western European Time), 19:30-21:00 (Japan Standard Time)
Organiser:Ministry of the Environment, Government of Japan
Language: English
Programme

 

Whole program video:

   English 
Opening
 

Opening remarks:

Mr. Yutaka Shoda, Vice-Minister for Global Environmental Affairs, Ministry of the Environment, Government of Japan

Pre-recorded video message:

Dr. Tsuyoshi YAMAGUCHI, Minister of the Environment, Japan

The Hon. Angus Taylor MP, Minister for Industry, Energy and Emissions Reduction, Australia

The Hon. David Speirs MP, South Australian Minister for Environment and Water

Session 1:Introduction of Green hydrogen projects supported by governments and financial institutions
 

Presentations:

Mr. Ryuzo Sugimoto, Director of International Cooperation and Sustainable Infrastructure Office, Global Environmental Bureau, Ministry of the Environment, Japan  [PDF] 

Mr. James Larsen, Australia's Climate Coordinator, Department of the Prime Minister and Cabinet

Mr. Darren Miller, Chief Executive Officer, The Australian Renewable Energy Agency

Mr. Shintaro Fujii, Environment and Climate Change Specialist, Climate Change and Disaster Risk Management Division, Sustainable Development and Climate Change Department, Asian Development Bank  [PDF] 

Dr. Demetrios Papathanasiou, Global Energy Director, The World Bank  [PDF] 

Q&A

Session 2: Introduction for Green hydrogen technologies and case studies
 

Presentations:

Mr. Kazuo Yonekawa, Chief, Environment Public Affairs Office, Environmental Management Department, Quality & Environment Division Panasonic Corporation [PDF] 

Mr. Hiroshi Tachigami, General Manager, Power Business Dept. III, Marubeni Corporation   [PDF] 

Mr. Robert Grant, Director of Energy, Fortescue Future Industries Pty Ltd.    [PDF] 

Q&A

Closing
 

Closing remarks:

Mr. Ryuzo Sugimoto, Director of International Cooperation and Sustainable Infrastructure Office, Global Environmental Bureau, Ministry of the Environment, Japan
Photo: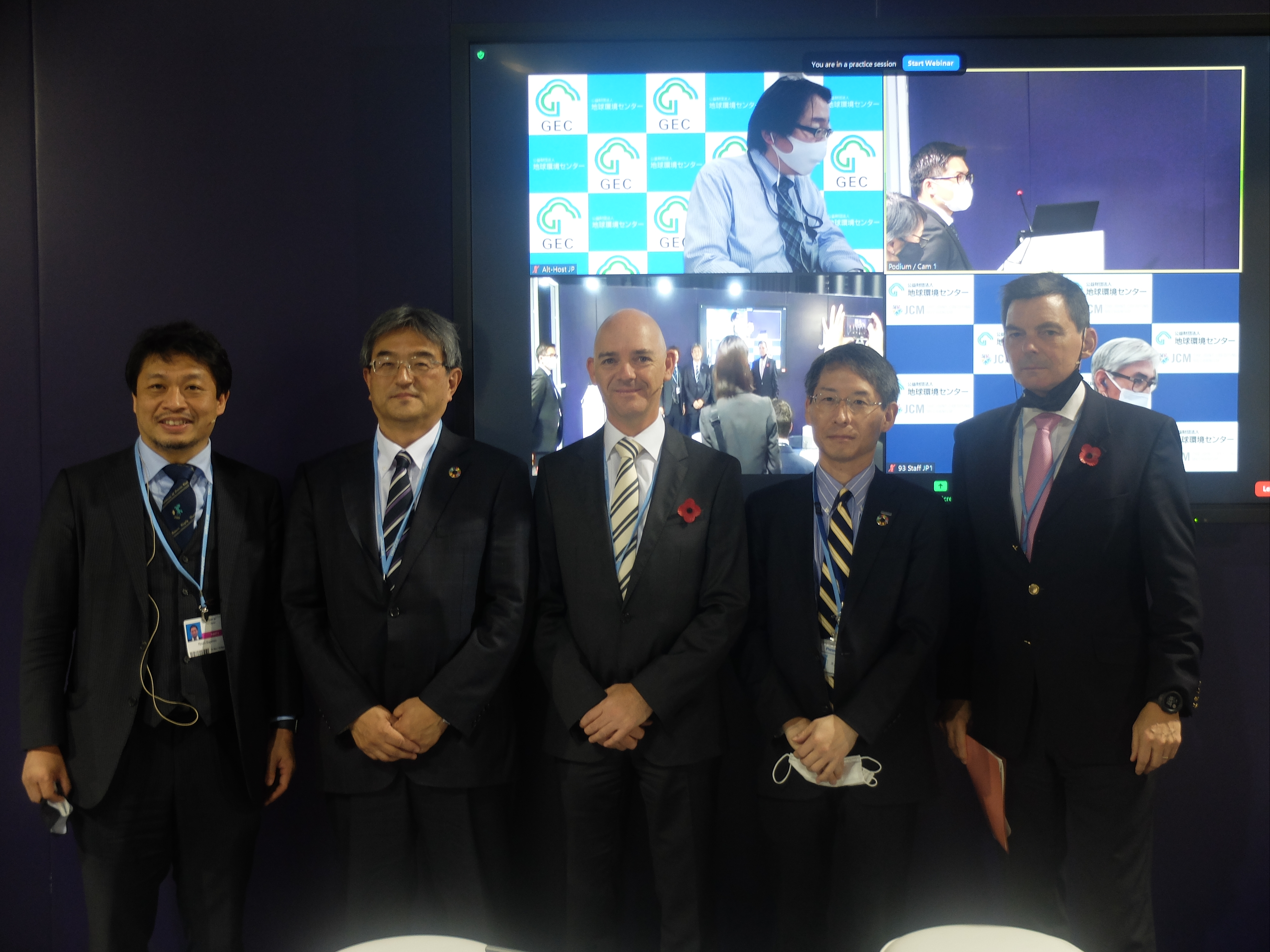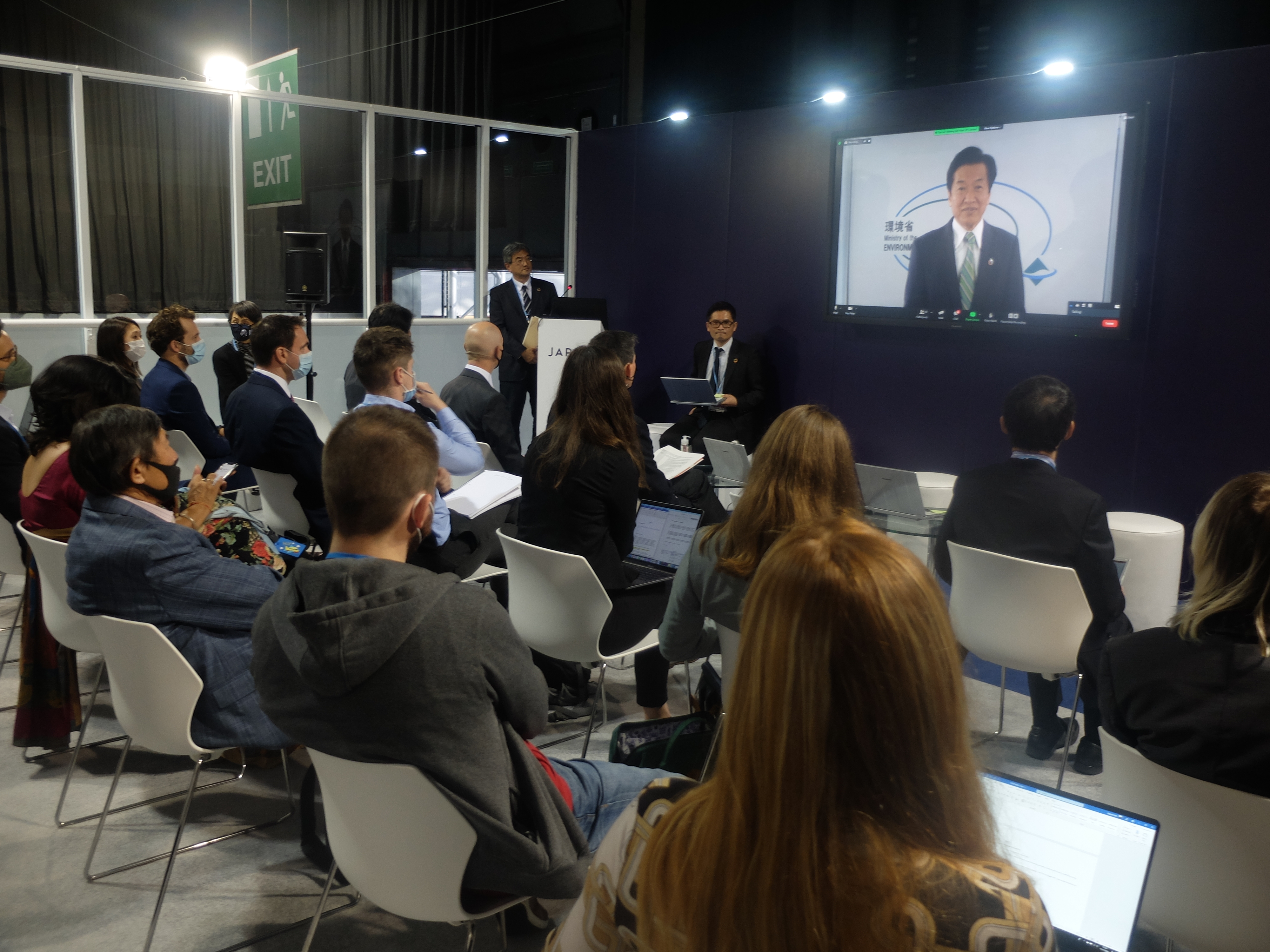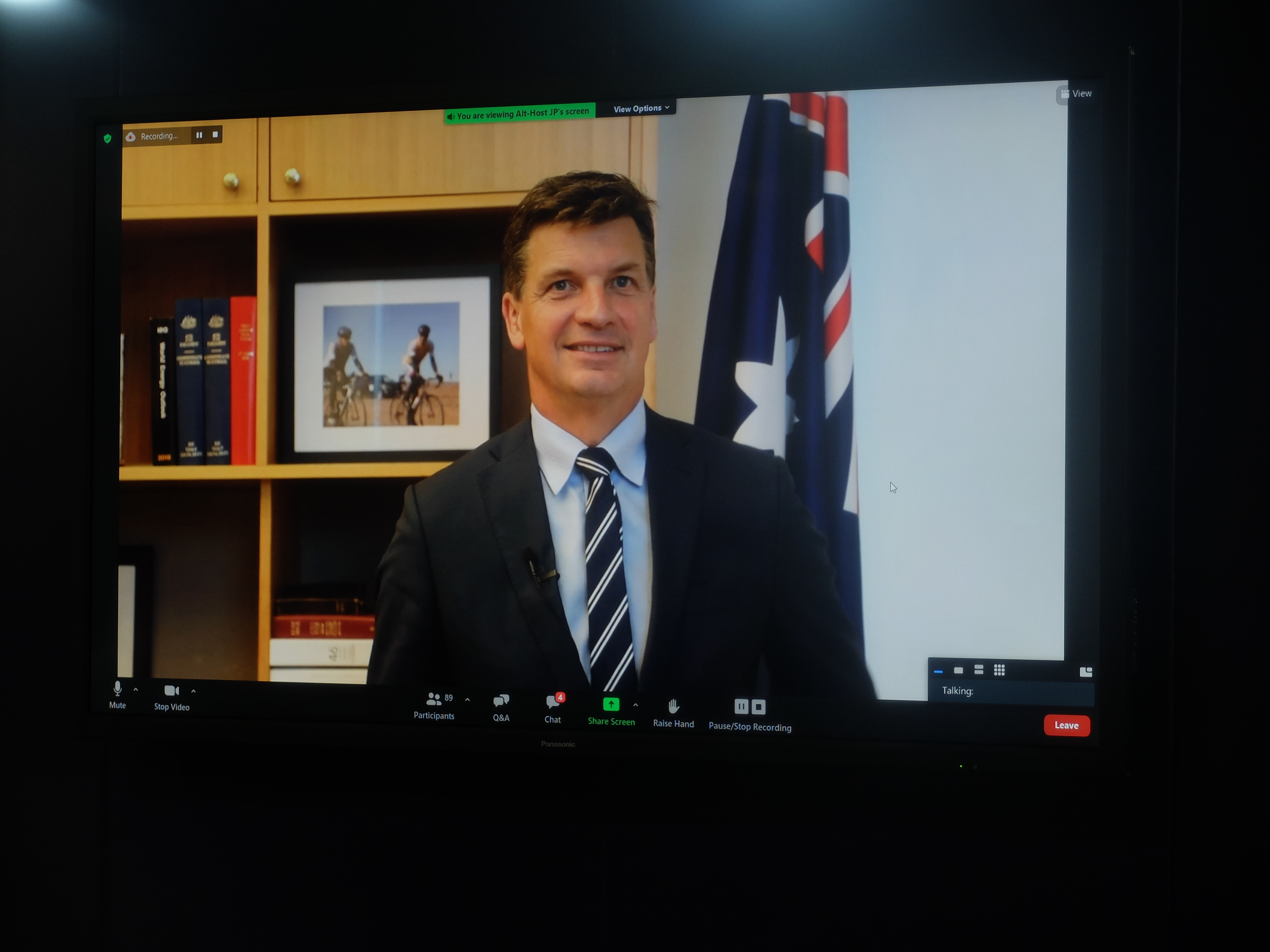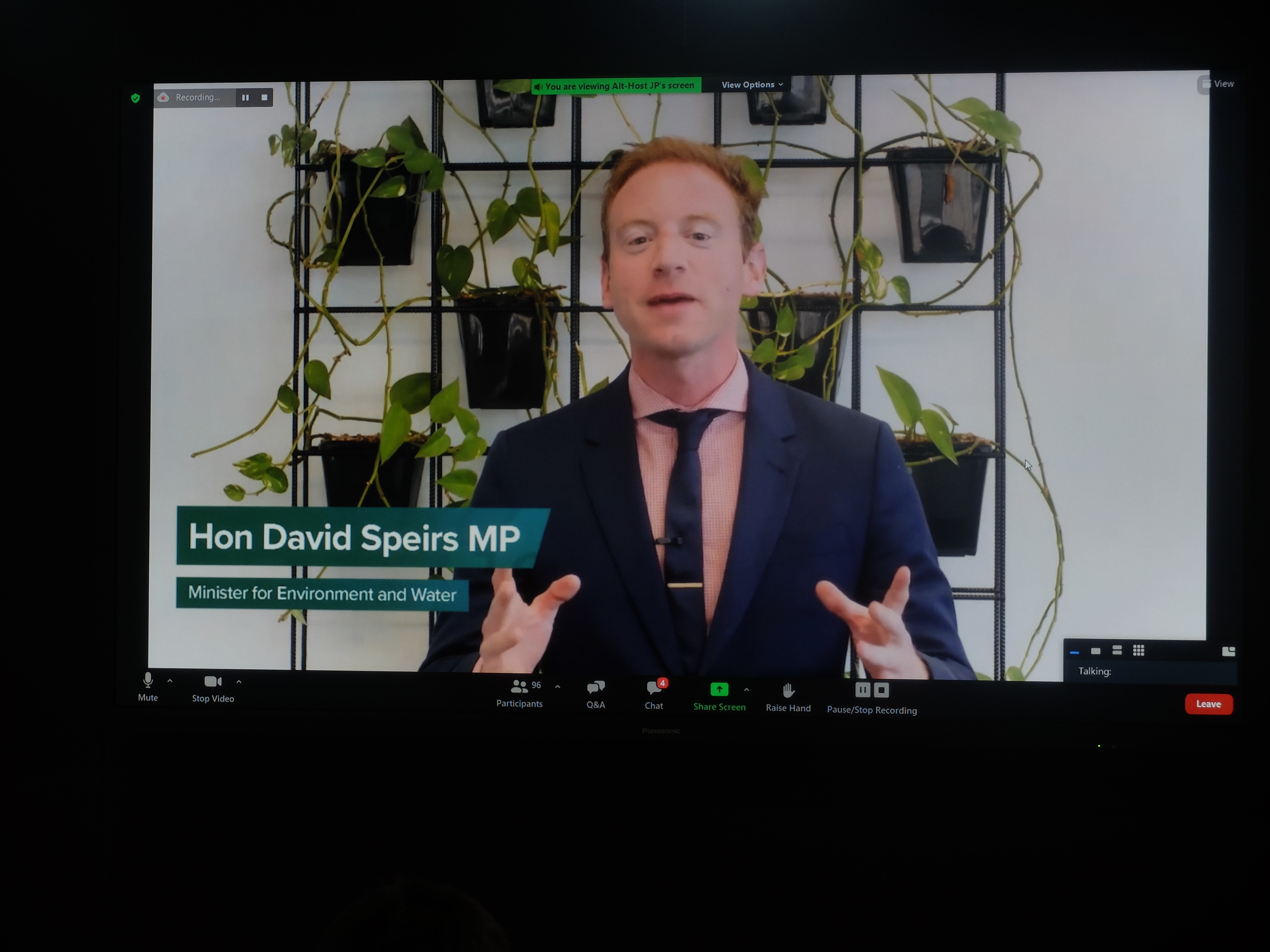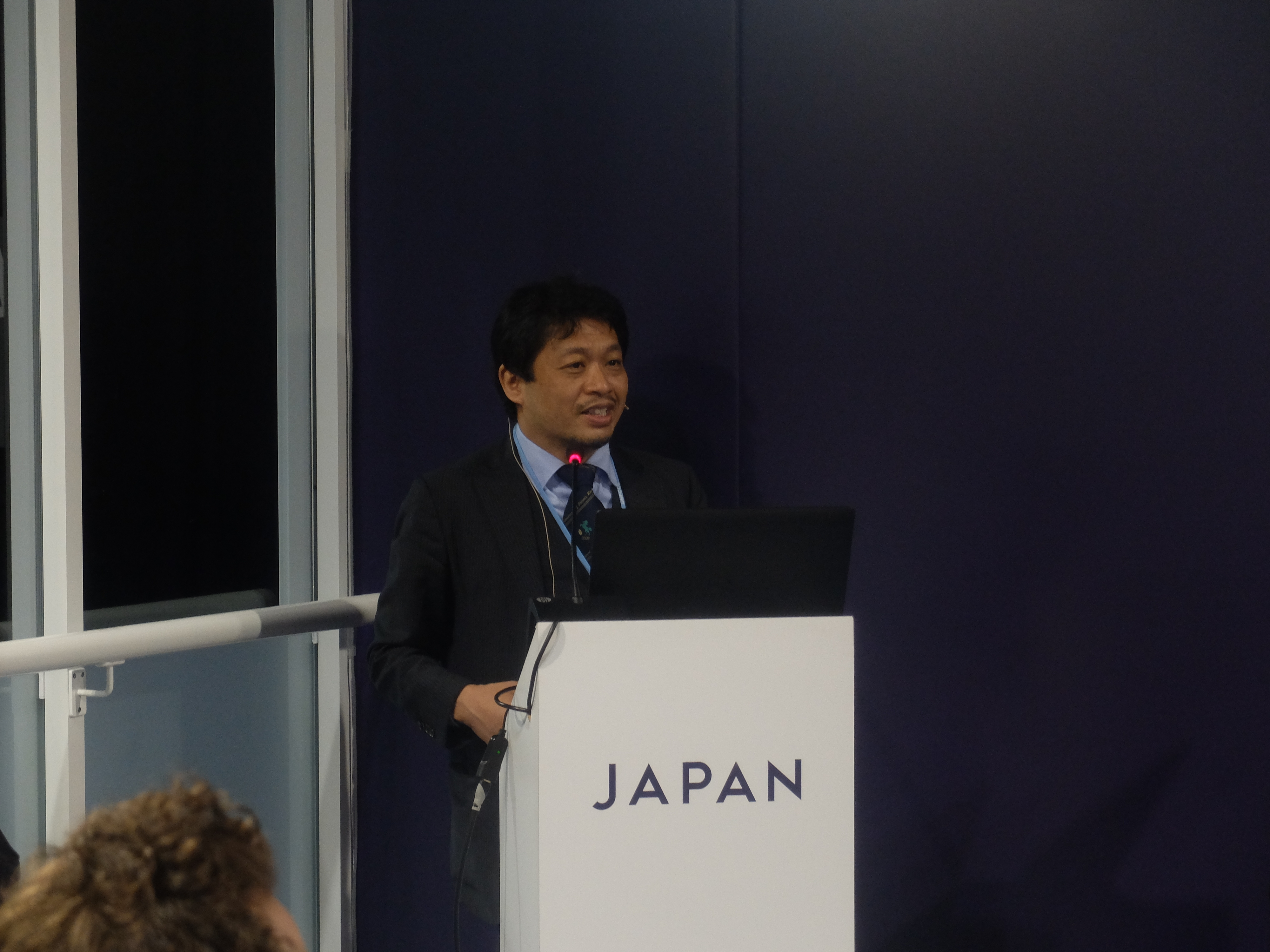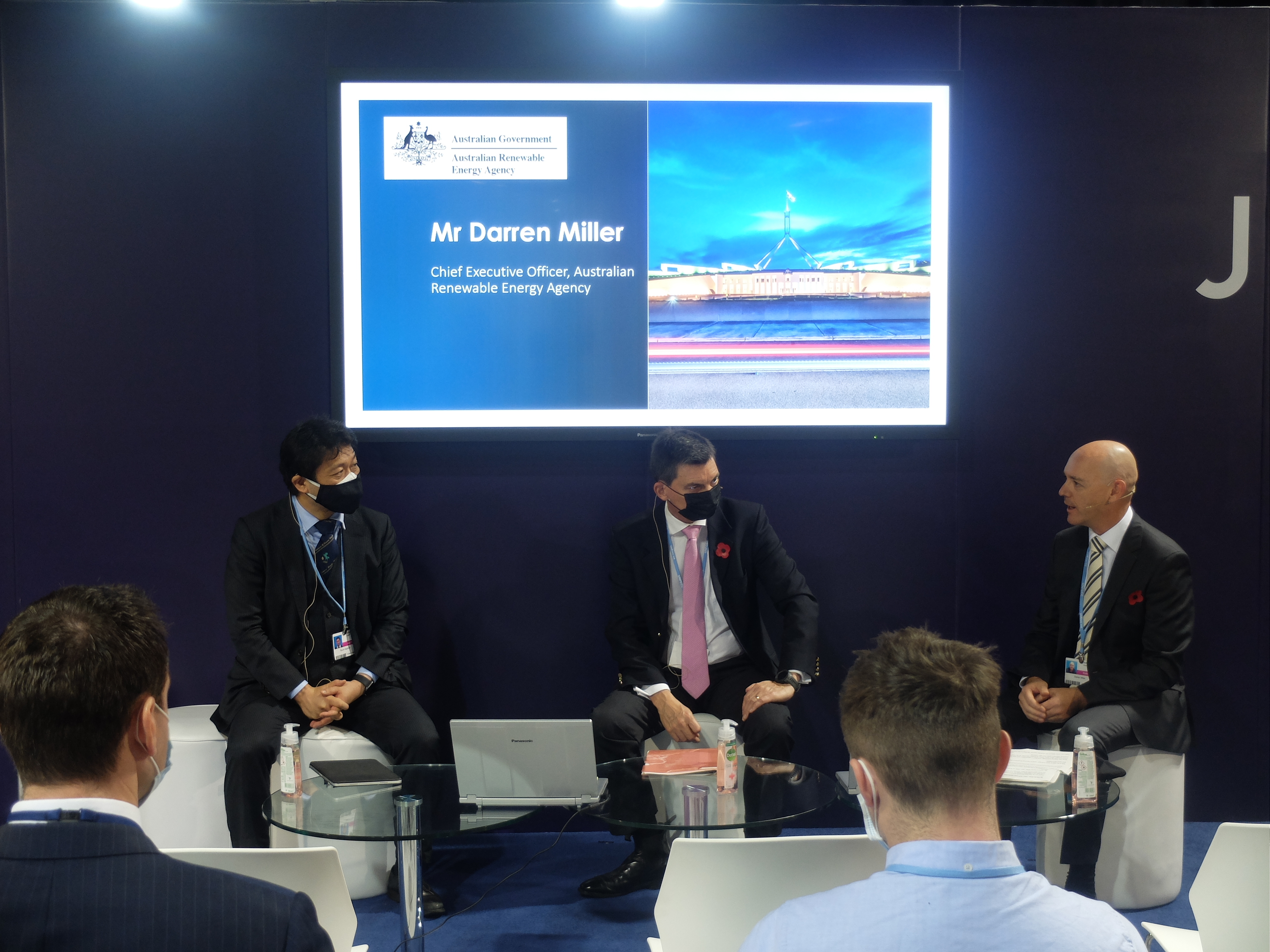 Contact:
Global Environment Centre Foundation (GEC)
Tokyo Office
Attn: Inada (Mr.), Fujimoto (Mr.), Kikuchi (Ms.)
E-mail: jcm-info@gec.jp
Phone: +81-3-6801-8773