3MW Solar Power Project in Chillan, Nuble Region
Representative Participant

FARMLAND Co., Ltd.
Partner Participant: Land and Sea SpA, Farmdo Energy Chile SpA
Registered
Active
Outline of GHG Mitigation Activity
This project aims to reduce GHG emissions by constructing a photovoltaic power generation facility with a generating capacity of 3 MW and supplying electricity to the urban area of Chillian, Ñuble Region.
This project contributes to the achievement of Chile's policy for a renewable energy ratio target of 70% in 2050.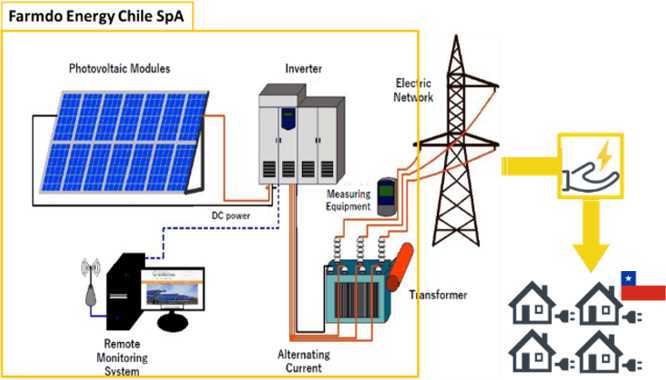 Expected GHG Emission Reductions
2,433 tCO2-eq./year
= (Reference CO2 emissions) − (Project CO2 emissions)
= ( (Quantity of the electricity generated by the project) [MWh/year]
   − 0 [MWh/year] ) × (Emission factor) [tCO2/MWh]
Site of JCM Project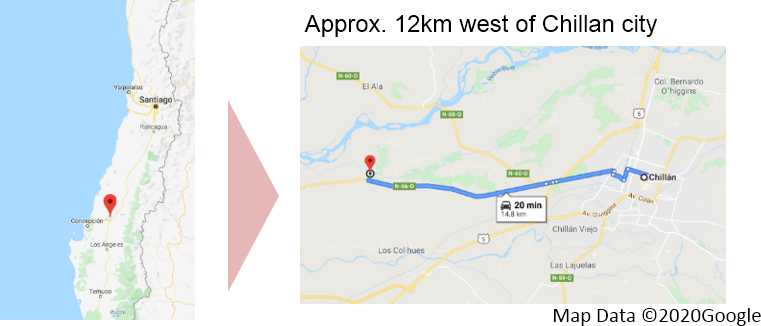 JCM Methodology
| Methodology No. | Title | Methodology Proponent |
| --- | --- | --- |
| CL_AM001 ver2.0 | Installation of Solar PV System | Institute for Global Environmental Strategies |
Progress
JCM Project Registration
| Reference No. | Project Title | Registration Date |
| --- | --- | --- |
| CL002 | 3MW Solar Power Project in Chillan, Nuble Region | 08 Aug 22 |