Development of Collection Scheme and Introduction of Dedicated System for Destruction of Used Fluorocarbons
Representative Participant

Marubeni Corporation
Outline of GHG Mitigation Activity
In Vietnam, there is no regulation for high GWP F-gas recovery and destruction as for now, therefore F-gas filled in air-conditioning, refrigeration and car is finally released to the atmosphere. Dissemination of these products in Vietnam will effect on global warming.
In this model project supported by Japanese government, demonstration project for F-gas recovery and destruction to align with JCM formulation will be implemented.
Capacity building for sustainable recovery destruction scheme is also included in this project.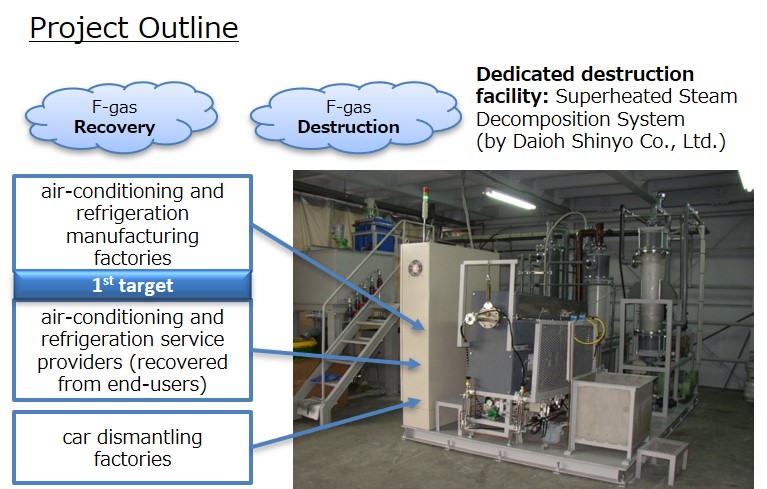 Expected GHG Emission Reductions
6,294 tCO2-eq./year
*Average during 2020 – 2025
  GHG emission from F-gas emitters will be continued.
  By F-gas recovering and destroying, F-gas emission
   to the atmosphere will be prevented.