Energy Saving for Air Conditioning & Facility Cooling By High-efficiency Centrifugal Chiller (Suburbs of Dhaka)
Representative Participant

Ebara Refrigeration Equipment & Systems Co., Ltd.
Partner Participant: Ebara Thermal Systems (Thailand) Co., Ltd., (Bangladesh) CITY SUGAR INDUSTRIES Ltd.
Not registered
Active
Outline of GHG Mitigation Activity
Appropriate process cooling is required for producing high quality food /sugar products. This process cooling consumes large amount of electricity for the operation of chiller. In order to reduce GHG emissions, a high-efficiency chiller is one of the best options. This project introduces high-efficiency centrifugal chillers with ECONOMIZER, refrigerant SUB-COOLER and high efficiency compressor. Also, by applying a purge unit with Activated Carbon, nearly 100% of HFC-245fa refrigerant with zero ODP is recovered for preventing GHG emission.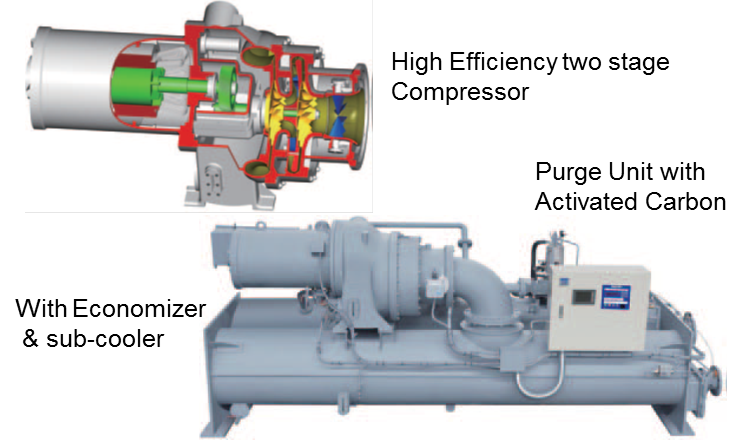 Expected GHG Emission Reductions
107 tCO2-eq./year
= (Reference CO2 emissions) [tCO2/year]
   − (Project CO2 emissions) [tCO2/year]
Reference CO2 emissions: 713.3 [tCO2/year]
Project CO2 emissions: 615.5 [tCO2/year]
JCM Methodology
| Methodology No. | Title | Methodology Proponent |
| --- | --- | --- |
| BD_AM001 Ver2.0 | Energy Saving by Introduction of High Efficiency Centrifugal Chiller | Nippon Koei Co., Ltd. |