Energy Supply Project by 1.8MW Rooftop Solar Power System to Automotive Parts Factory and Construction Materials Factory
Representative Participant

The Kansai Electric Power Company, Incorporated
Partner Participant: Kansai Energy Solutions (Vietnam) Co., Ltd.
Not registered
Installing
Outline of GHG Mitigation Activity
Solar Power Systems (total : about 1.8MW) are installed on the rooftops of Automotive Parts Factory and Construction Materials Factory. All the generated power is consumed by each factory. By replacing a part of the grid electricity, the greenhouse gas(GHG) emissions are reduced.
This project also contributes to the GHG emission reduction target, 27% reduction in 2030, based on Paris Agreement in this country.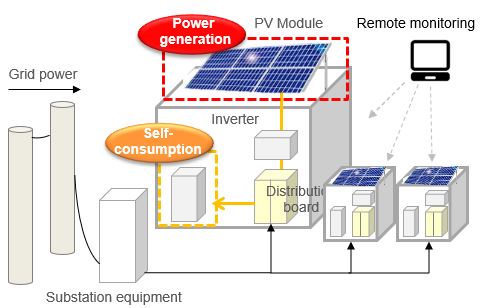 Expected GHG Emission Reductions
815 tCO2-eq./year
= (Reference CO2 emissions)
– (Project CO2 emissions)
・ Reference CO2 emissions
= (Quantity of the electricity generated by the  project) [MWh/year]
×Emission factor [tCO2 /MWh]
・ Project CO2 emissions
= 0 [tCO2 /year])
Site of JCM Project