6MW Mini Hydro Power Plant Project in Besay River, Lampung Province
Representative Participant

WWS-JAPAN Co.
Partner Participant: PT Adimitra Energi Hidro、PT. Adimitra Kharisma
Not registered
Installing
Outline of GHG Mitigation Activity
The project aims to increase the electrification rate of the province by renewable energy and contribute to the reduction of greenhouse gas (GHG) emissions by installing a 6MW (3MW x 2 units)run-of-river type small hydro system in the Besay River, Lampung Province, Sumatra.
The project contributes to the achievement of Indonesia's national energy policy target of increasing the share of renewable energy to at least 23% by 2025.
The project also creates jobs in the Lampung and enables Indonesia to continue to operate the project independently over the long term.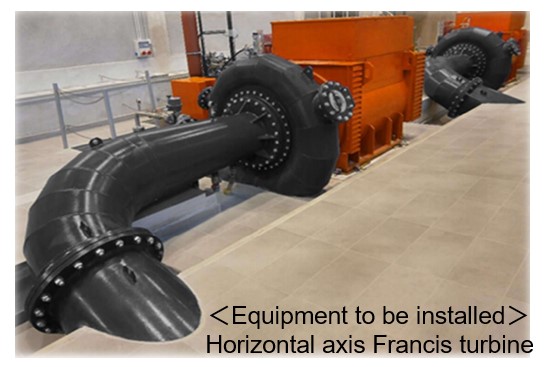 Expected GHG Emission Reductions
20,307 tCO2-eq./year
= (Reference CO₂ emissions)
– (Project CO₂ emissions)
・ Reference CO₂ emissions
= (Quantity of the electricity generated by the project) 42,573 [MWh/year]
×Emission factor 0.477 [tCO₂/MWh]
・ Project CO₂ emissions
= 0 [tCO₂/year])
Site of JCM Project