3MW Solar Power Project Utilizing Farmland in Maule Region
Representative Participant

FARMLAND Co., Ltd.
Partner Participant: Farmdo Co., Ltd., Land and Sea SpA, Farmdo Energy Chile SpA
Not registered
Installing
Outline of GHG Mitigation Activity
This project aims to reduce greenhouse gas (GHG) emissions and supply clean energy by utilizing farmland for a 3MW photovoltaic power generation facility (using single axis trackers) in Maule Region. A CCTV monitoring system is deployed, and the facility is monitored in real-time through a remote management system.
This project contributes to the achievement of Chile's policy for a renewable energy ratio target of 70% in 2050.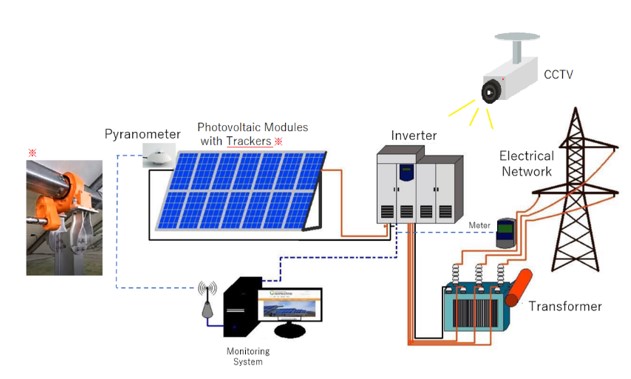 Expected GHG Emission Reductions
2,489 tCO2-eq./year
= (Reference CO₂ emissions)
 – (Project CO₂ emissions)
・ Reference CO₂ emissions
  = (Quantity of the electricity generated by the project) [MWh/year]
    ×Emission factor [tCO₂/MWh]
・ Project CO₂ emissions
  = 0 [tCO₂/year])
Site of JCM Project