10MW Hydro Power Project in Bengkulu Province
Representative Participant

Voith Fuji Hydro K.K.








Partner Participant: PT KETAUN HIDRO ENERGI
Not registered
Installing
Outline of GHG Mitigation Activity
This project installs turbine, generator, control system and auxiliary equipment at 10MW hydro power plant located in Bengkulu Province. Machines can keep high efficiency even in variable head and variable loading condition, by adopting Francis turbine provided by Voith Hydro with the abundant experience and latest technology.
This project is expected to sell 75.6GWh to a power company annually.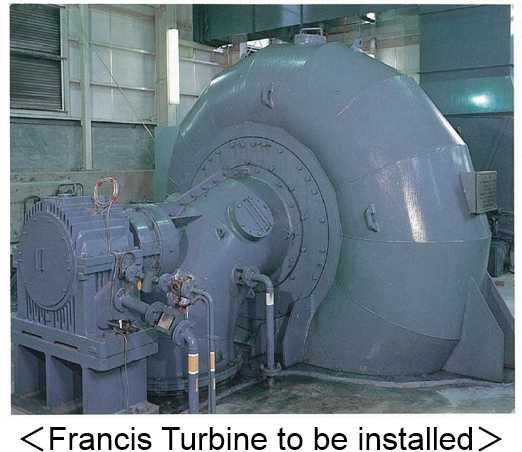 Expected GHG Emission Reductions
35,950 tCO2-eq./year
= (Reference CO2 emissions) [tCO2/year] – (Project CO2 Emission) [tCO2/year]
= ((Reference Power consumption) [MWh/year] – 0 [MWh/year]))×Emission Factor [tCO2/MWh]
Site of JCM Project