Rice Husk Power Generation in Rice Mill Factory in Ayeyarwady
Representative Participant

Fujita Corporation
Partner Participant: Myaung Mya Power Co., Ltd.







Myanmar Agribusiness Public Corporation(MAPCO) Limited
Not registered
Active
Outline of GHG Mitigation Activity
This project is biomass power generation using rice husk from rice mill factory in Myaung Mya, Ayeyarwady region where produces large volume of rice.
Biomass power generation system consists of direct combustion boiler and 1.8MW turbine.
Electricity generated from biomass power generation will be sold under PPAs with rice mill factory and GHG emission reduction will be achieved by replacement of grid electricity.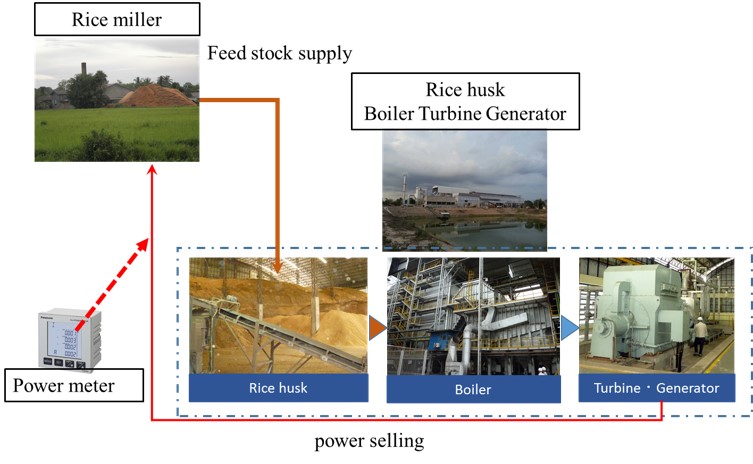 Expected GHG Emission Reductions
4,080 tCO2-eq./year
= (Emission reductions by electricity generation)
= (Electricity generation) × (Grid emission factor)
= 12,790.8 [MWh/year] × 0.319 [tCO2/MWh]
JCM Methodology
| Methodology No. | Title | Methodology Proponent |
| --- | --- | --- |
| MM_AM004 Ver1.0 | Installation of rice husk power plant in Ayeyarwady region | Fujita Corporation |