Introduction of Energy Saving Air Conditioning System to Quezon City Hall Compound
Representative Participant

Oriental Consultants Co., Ltd.
Partner Participant: Quezon City Government, LBP Leasing and Finance Corporation
Not registered
Installing
Outline of GHG Mitigation Activity
This project aims to contribute to the reduction of greenhouse gas (GHG) emissions by introducing approx.440-unit of high-efficiency inverter air-conditioners to Quezon City Hall Compound.
The project will contribute to the country's goal of reducing GHG emissions by approximately 70% by 2030 compared to the 2000-2030 Business as Usual (BAU) scenario.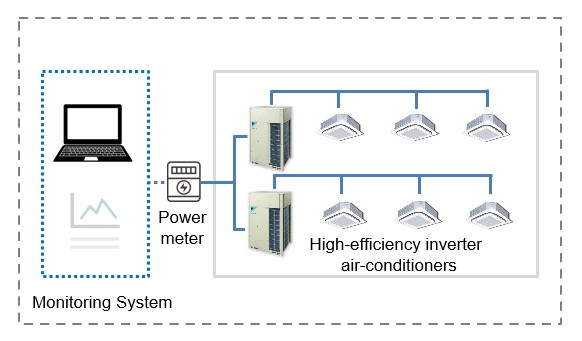 Expected GHG Emission Reductions
780 tCO2-eq./year
= (Reference CO₂ emissions)
– (Project CO₂ emissions)
・ Reference CO₂ emissions
= (Electricity consumption calculated by COP of reference air-conditioner) [MWh/year]
x Emission factor [tCO₂/MWh]
・ Project CO₂ emissions
= (Electricity consumption calculated by COP of project air-conditioner) [MWh/year]
x Emission factor [tCO₂/MWh]
Site of JCM Project