60MW Solar Power Project in Cordon, Isabela
Representative Participant

MITSUI & CO., LTD.
Partner Participant: Global Business Power Corporation, Greenergy for Global Inc.
Not registered
Installing
Outline of GHG Mitigation Activity
60 MW solar power system is installed in Cordon, Isabella for sales to the power distribution company. The electricity generated by this project replaces a portion of grid electricity generated by fossil fuels, which is the country's main power source, with renewable energy and reduces greenhouse gas (GHG) emissions.
This project contributes to promoting renewable energy by Philippine government through the "Renewable Energy Act of 2008" and other policies.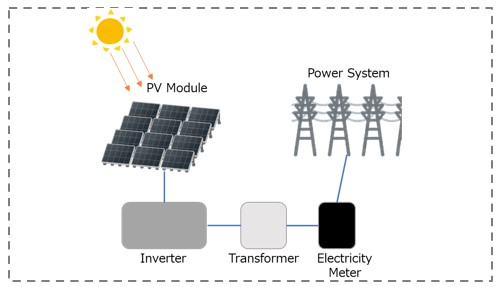 Expected GHG Emission Reductions
47,596 tCO2-eq./year
= (Reference CO₂ emissions)
– (Project CO₂ emissions)
・ Reference CO₂ emissions
= (Quantity of the electricity generated by the project) [MWh/year]
×Emission factor [tCO₂/MWh]
・ Project CO₂ emissions
= 0 [tCO₂/year])
Site of JCM Project