Introduction of 15MW Biomass Power System to Sugar Plant
Representative Participant

GLOBAL ENGINEERING Co., Ltd.
Partner Participant: Ubon Power Company Limited
JCM Project Cycle:Not registered
Status:Installing
Outline of GHG Mitigation Activity
Ubon Power Company Limited installs a Biomass Power System adjacent to a Sugar Mill Plant which Numtan Ubon Limited builds in Ubonratchathani Province. The Biomass Power System is fueled by bagasse (residue of sugar cane) and the generated electricity is used for self-consumption for the sugar plant.
This project meets the scope of government policy in Thailand, which intends to increase power supply by using renewable energy.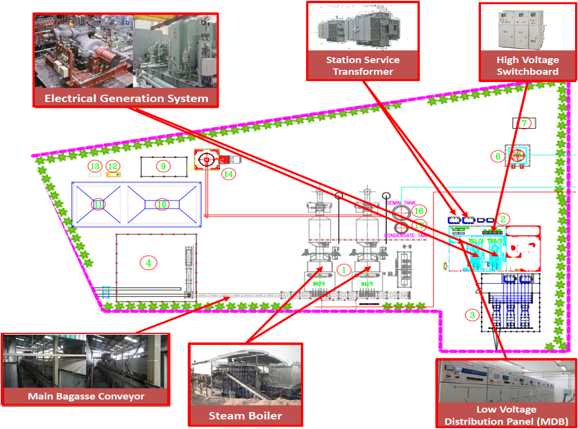 Expected GHG Emission Reductions
11,999 tCO2/year
= Reference CO2 emission-Project CO2 emission
・Reference CO2 Emission
= Net avoided Electricity [MWh/y]
x Emission Factor [tCO2/MWh]
・Project CO2 emission
= 0 tCO2/y
Site of JCM Project