19 MW Mini Hydro Power Plant Project in Isabela Province
Representative Participant

Voith Fuji Hydro K.K.
Partner Participant: Isabela Power Corporation
JCM Project Cycle:Not registered
Status:Installing
Outline of GHG Mitigation Activity
This project introduces turbine, generator, control system and auxiliary equipment at IPC1 (19 MW) hydro power plant located in Pinacauan de Ilaguen river, Isabela Province, Philippine. Machines can keep high efficiency even in variable head and variable loading condition, by adopting Kaplan turbine provided by Voith Hydro with the abundant experiences and latest technologies.
This project is expected to have 95 GWh generation capacity annually.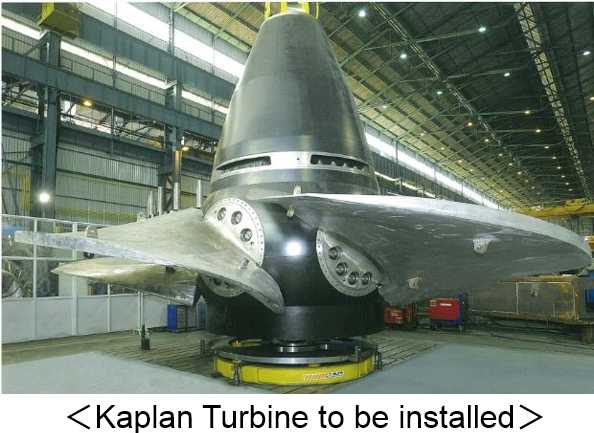 Expected GHG Emission Reductions
46,836 tCO2/year
= (Reference CO2 emissions) [tCO2/year]  –  (Project CO2 emissions) [tCO2/year]
= ((Reference power consumption) [MWh/year]  –  0 [MWh/year]) × Emission factor [tCO2/MWh]
Site of JCM Project