2.5MW Rice Husk Power Generation Project in Butuan City, Mindanaov
Representative Participant

Chodai Co., Ltd.
Partner Participant: Equi-Parco Construction Company, Caraga Biomass Power Corporation
JCM Project Cycle:Not registered
Status:Installing
Outline of GHG Mitigation Activity
This project aims to reduce CO2 emissions by installation of the biomass power generation system utilizing rice husks located on Taguibo Agro-Industrial Park, Butuan City, Northern Mindanao Island.
This project contributes to CO2 emission reductions by replacing grid electricity with renewable energy and realization of sustainable society.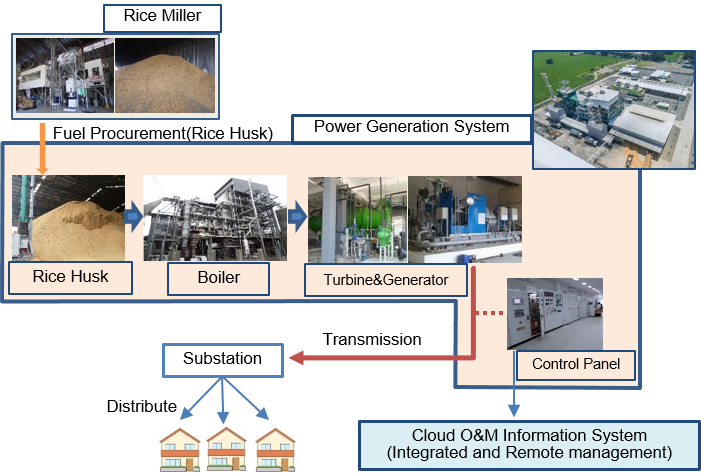 Expected GHG Emission Reductions
5,118 tCO2/year
= (Reference CO2 emissions) [tCO2/year]
       – (Project CO2 Emission) [tCO2/year]
= ((Reference Power consumption) [MWh/year]
     – 0 [MWh/year]))×Emission Factor [tCO2/MWh]
Site of JCM Project