1.5MW Solar Power Project in Kampong Thom
Representative Participant

Asian Gateway Corporation
Partner Participant:SOMA Energy CO., Ltd.
Outline of GHG Mitigation Activity
This project will install 1.5MW high-efficiency solar power system in Kampong Thom Province.
The project site is 5km in radius from existing biomass plant of SOMA Energy to place solar power plant.
Electricity generated by solar system will stabilize regional power supply and reduce GHG emission by replacing coal based electricity.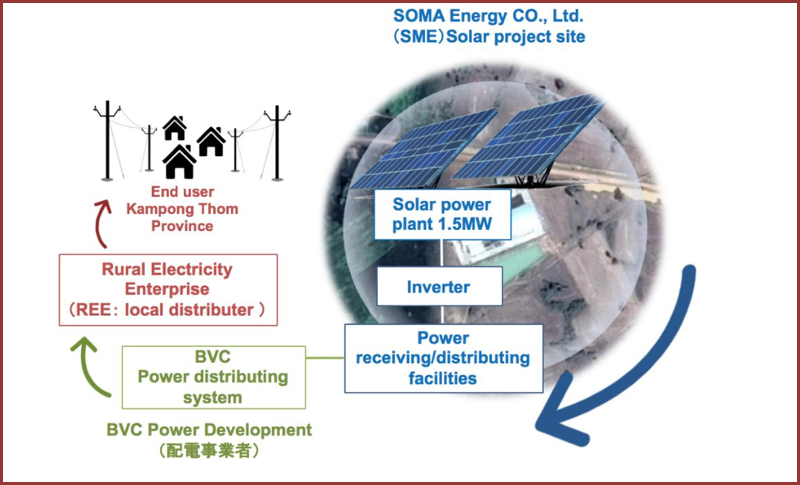 Expected GHG Emission Reductions
831tCO2/year
= (Reference CO2 Emission) [tCO2/year]
       - (Project CO2 Emission) [tCO2/year]
= (( Reference Power Consumption) [MWh/year]
   -(Project Power Consumption)) [MWh/year]
× Emission Factor[tCO2/MWh]
Site of JCM Project