10MW Mini Hydro Power Plant Project in Lae Ordi River in North Sumatra
Representative Participant

CHODAI Co.,Ltd,
Partner Participant: PT. PHAKPAK BUMI ENERGI
JCM Project Cycle:Not registered
Status:Installing
Outline of GHG Mitigation Activity
A mini hydro power plant is to be constructed in Kabupaten Pakpak Bharat of North Sumatra with a capacity of 10MW (5MW×2). The electricity generated by the plant is to be supplied to a power company, resulting in CO2 emission reductions by replacing grid electricity. As North Sumatra has been suffering from energy shortages, this project is also expected to contribute to improving energy supply in the region.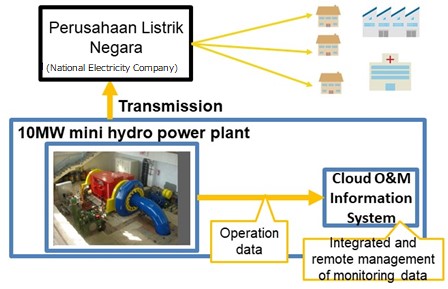 Expected GHG Emission Reductions
37,699 tCO2/year
Site of JCM Project