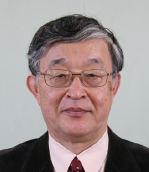 The 22nd Session of the Conference of the Parties (COP22) to the United Nations Framework Convention on Climate Change (UNFCCC) was held in Marrakech, Morocco, from 7 to 18 November 2016. Just before COP22, the Paris Agreement, a new framework on the global warming initiatives for the years following 2020, came into force on 4 November. This signifies that working on the issues related to global warming is unanimously recognized as one of the most urgent challenges for humanity in the 21st century. During the conference, detailed rules for the Paris Agreement to be put into effect were discussed and the working schedule was agreed on.
The Government of Japan has submitted its target for 2020 and the years thereafter to the Secretariat of UNFCCC, in which it has pledged to achieve by FY2030 a reduction of greenhouse gas (GHG) emissions by 26% over those in FY2013 and has established this target, together with the measures necessary to achieve it, in the Plan for Global Warming Countermeasures. Thus, the Joint Crediting Mechanism (JCM) which the country is strongly pursuing, is clearly intended to be applied to serve as a means to achieve its target. Meanwhile, the Paris Agreement includes the use of market mechanisms, such as the JCM.
As the JCM is developed and implemented in order to make a significant contribution to the mitigation of global warming through the introduction of advanced low-carbon technologies in developing countries, we, the Global Environment Centre Foundation (GEC), should strengthen our efforts in this area.
GEC is supporting companies' efforts to promote global warming countermeasures in developing countries through its endeavors in operating and managing a diverse range of programmes sponsored by the Ministry of the Environment of Japan (MOEJ). Our support that comes under these programmes includes the Financing Programme for JCM Model Projects for supporting projects in developing countries which promote the registration of projects under JCM, the JCM Financing Programme for REDD+ Model Projects for pursuing GHG emissions reductions through forest protection activities and the Financing Programme to Demonstrate Advanced Low-Carbon Technology Innovation for Further Deployment in Developing Countries for modifying Japanese low-carbon technologies in order for them to be adopted in developing countries. In addition, GEC has been pursuing research and feasibility studies on the exportation of Japanese low-carbon technologies through inter-city collaborations with Ho Chi Ming City in Vietnam and the Laotian capital of Vientiane City, working with the municipalities of Osaka and Kyoto as well as with other local authorities and businesses.
GEC has also been proactively engaged in many other projects in the 25 years since its establishment on January 1992, such as: planning and organizing international workshops on waste management for 'Support Projects to the UN Environment/UNEP International Environmental Technology Centre (IETC)'; providing training for 'Capacity Building Projects in Developing Countries' concerning waste management and air pollution control; and organizing networking and coordination for businesses as part of the 'Promotion Projects for Encouraging Local Innovation' commissioned by Osaka City Government, JICA, and the Kansai Bureau of Economy (METI Kansai), Trade and Industry, respectively. One of GEC's major objectives is to earn and develop the long-lasting trust of local communities through providing these support activities for developing countries.
GEC will continue its efforts for international environmental cooperation with developing countries and strives to be an indispensable player in the Kansai region. By broadening our perspectives both within Japan and worldwide, we aim to promote worthwhile global warming countermeasures, drawing on our expertise and experience as well as our national/international networks.
Your continued understanding and support of GEC activities is much appreciated.

July 2017
SUZUKI, Naoshi
President
Global Environment Centre Foundation