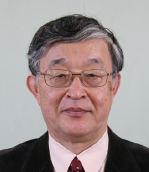 The Global Environment Centre Foundation (GEC) is engaged in various projects to help conserve the global environment through technical cooperation for developing countries and contributing to climate change mitigation. In particular, we are involved in a broad range of activities in support of the Sustainable Development Goals (SDGs), adopted and launched by the UN General Assembly in September 2015, while aiming to help reduce greenhouse gases under the Paris Agreement.
In FY2019, our activities to fulfil GEC's founding mission of supporting the United Nations Environment Programme (UNEP) International Environmental Technology Centre (IETC) included organising a UNEP international symposium in coordination with partners, such as the City of Osaka. The event has had a huge impact on increasing our presence, sending a message to the upcoming G20 summit on behalf of UNEP. Meanwhile, IETC launched UNEP Sustainability Action, a new programme for collaboration with a wide range of stakeholders to achieve the SDGs, to be scaled up both in Japan and overseas. GEC is committed to actively cooperating with and supporting UNEP -IETC in all of these initiatives going forward.
We also participated in other international cooperation projects to f acilitate the future business development of the private sector. Thus, as part of the Project to Create and Support Core Local Businesses (commissioned by the Kansai Bureau of Economy, Trade and Industry), we have promoted overseas deployment of advanced Japanese environmental and energy-saving technologies, specifically in China and ASEAN, leveraging the Kansai-Asia Environmental and Energy-Saving Business Promotion Forum (Team E-Kansai) as a platform. In addition, we implemented projects under the Programme for the Promotion of Water Environment Business (commissioned by Shiga Prefecture), including improvement of water quality in Ha Long Bay, Vietnam.
With regard to climate action, the 25th Conference of the Parties to the UN Framework Convention on Climate Change (COP 25) held in Madrid in December 2019 adopted an outcome document calling for each country to raise its current greenhouse gas reduction target in 2020 with the highest possible ambition.
In an effort to reinforce the Joint Crediting Mechanism (JCM) promoted by the Japanese government in coordination with partner countries, GEC is engaged in the operation and management of the Financing Programme for JCM Model Projects to provide financial support for projects to combat global warming in the partner countries.
In FY2019, we were commissioned for the first time to provide support for a set of procedures ranging from the registration of a project with JCM to the issuance of the credit, as well as the operation and management of the Financing Programme to Demonstrate Decarbonisation Technology for Realising Co-Innovation, focusing on collaboration with partner countries and the packaging of multiple technologies. By actively implementing various programmes on behalf of the Ministry of the Environment, GEC supports initiatives to combat global warming overseas.
In addition, we have been enhancing international cooperation for human resource development such as leveraging our network with local governments and businesses in the Kansai region implemented through the Japan International Cooperation Agency (JICA) Group Training Project and promoting the networking of experts from the alumni of JICA training courses. Going forward, GEC remains committed to closer coordination and cooperation with relevant institutions for further contribution to help achieve the SDGs and climate action under the Paris Agreement, and taking proactive efforts leveraging our expertise and experience, as well as our national and international networks.
Lastly, the current COVID-19 pandemic is set to have a huge impact and lasting effect on our lifestyles. We would greatly appreciate your continued understanding and support for our activities as we continue working hard to conserve the sustainable environment of our planet as the source of all life.

July 2020
SUZUKI, Naoshi
President
Global Environment Centre Foundation